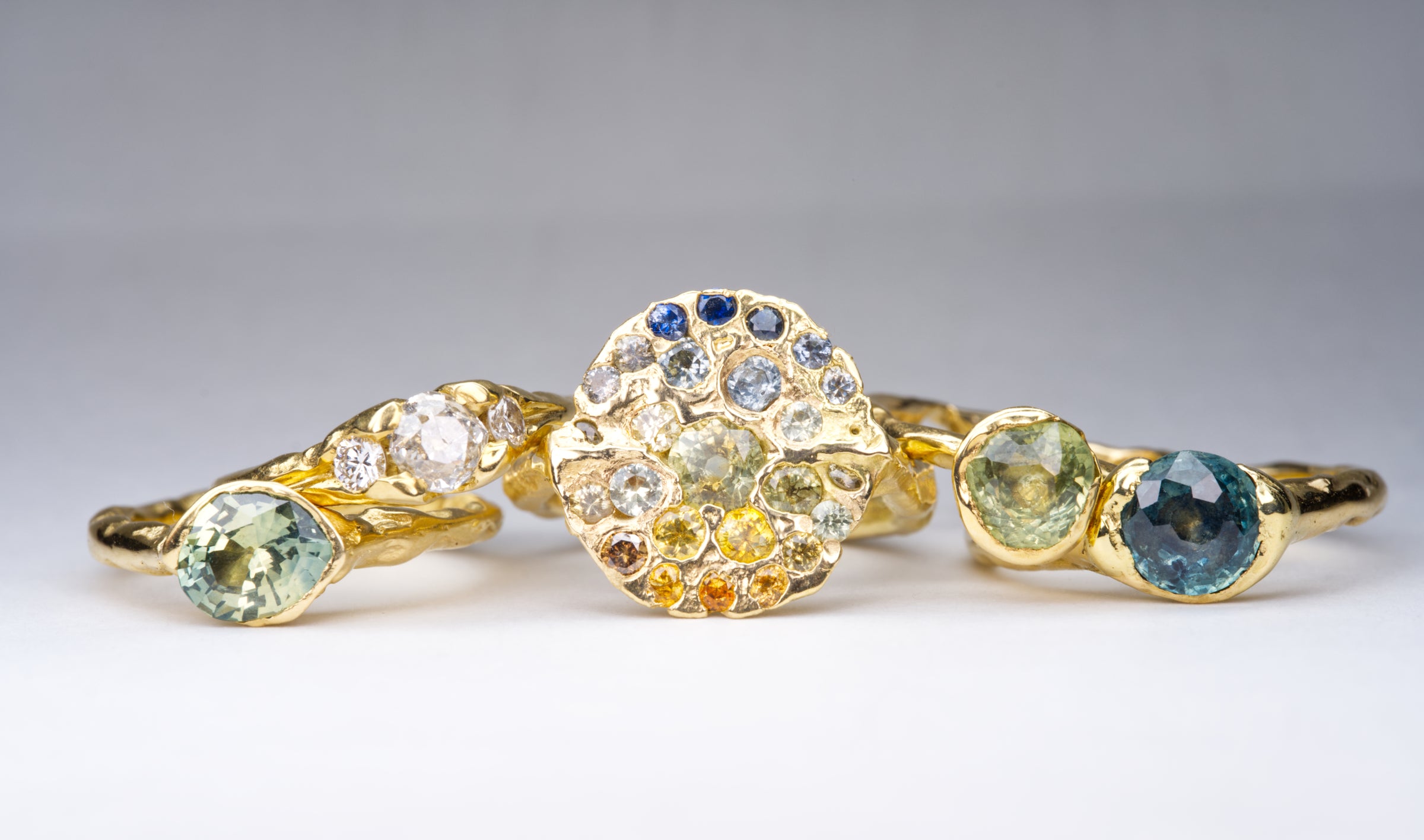 Rings
Montana Sapphire
Our naturally unique Montana Sapphire Ring collection, ethically sourced and cut in the US.
Montana Sapphire Ring Collection
Our Montana Sapphire rings are made using the wonderfully unique stones from Rock Creek, Eldorado Bar and surrounding areas in Montana.
We cut and polish all of our own Sapphires, and because we
think they have such a natural beauty, we try to preserve this however we can. Cutting them as close as possible to the organic shape of the rough sapphire. This
is why you will see more organic shapes in our stones, whereas most commercially cut stones are cut into pre-determined shapes.
We also leave any natural inclusions and imperfections in the stones, as we believe these add to the stone's natural beauty. So what you see from each of our stones is a true representation of the original rough stone, just as it was out of the ground or from the river bed.
Montana Sapphires come in a stunning array of colors, so definitely get in touch and let us know if you have something you are looking for!