Who We Are
Rigby Leigh is a New York-based jewelry design studio making fine jewelry both original and timeless. Every piece is uniquely cast-in-wood and unrepeatable — art for everyday love and wear.
We make naturally formed jewelry, using a rediscovered process thousands of years old. Using only Harmony Recycled Gold, hand cut and ethically mined Montana Sapphires and Genuinely Antique Diamonds, we create jewelry with true meaning, using a natural method not seen since Ancient Rome.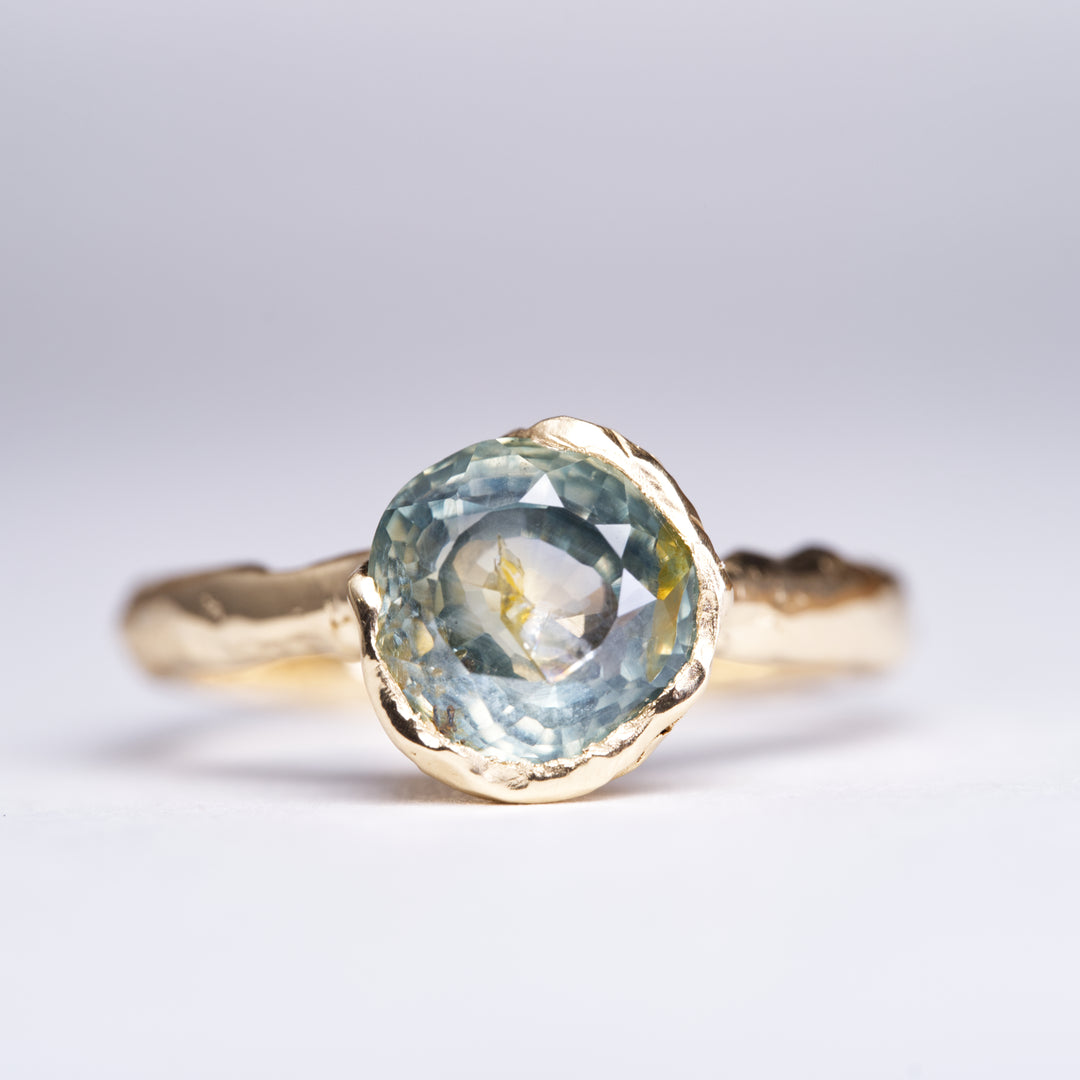 Shaped By Nature
Genuinely Unique jewelry created with sustainable processes and ethical materials.
Ancient Cast in Wood Method
The Cast-in-Wood method was discovered by designer David Watkins over years of experimental making. Inside is always something totally original.
Shaped by the grain of the wood and delivered in its original wood box.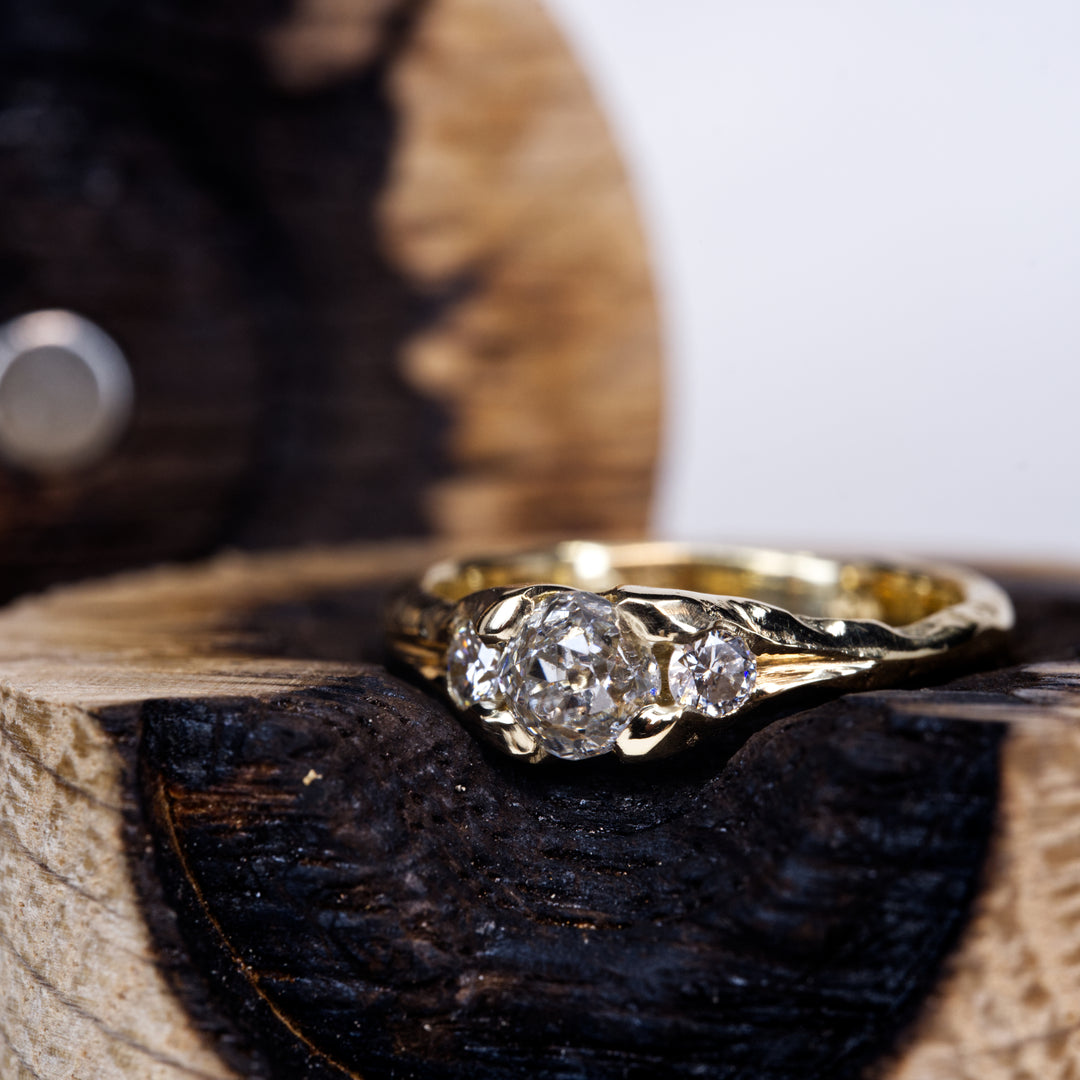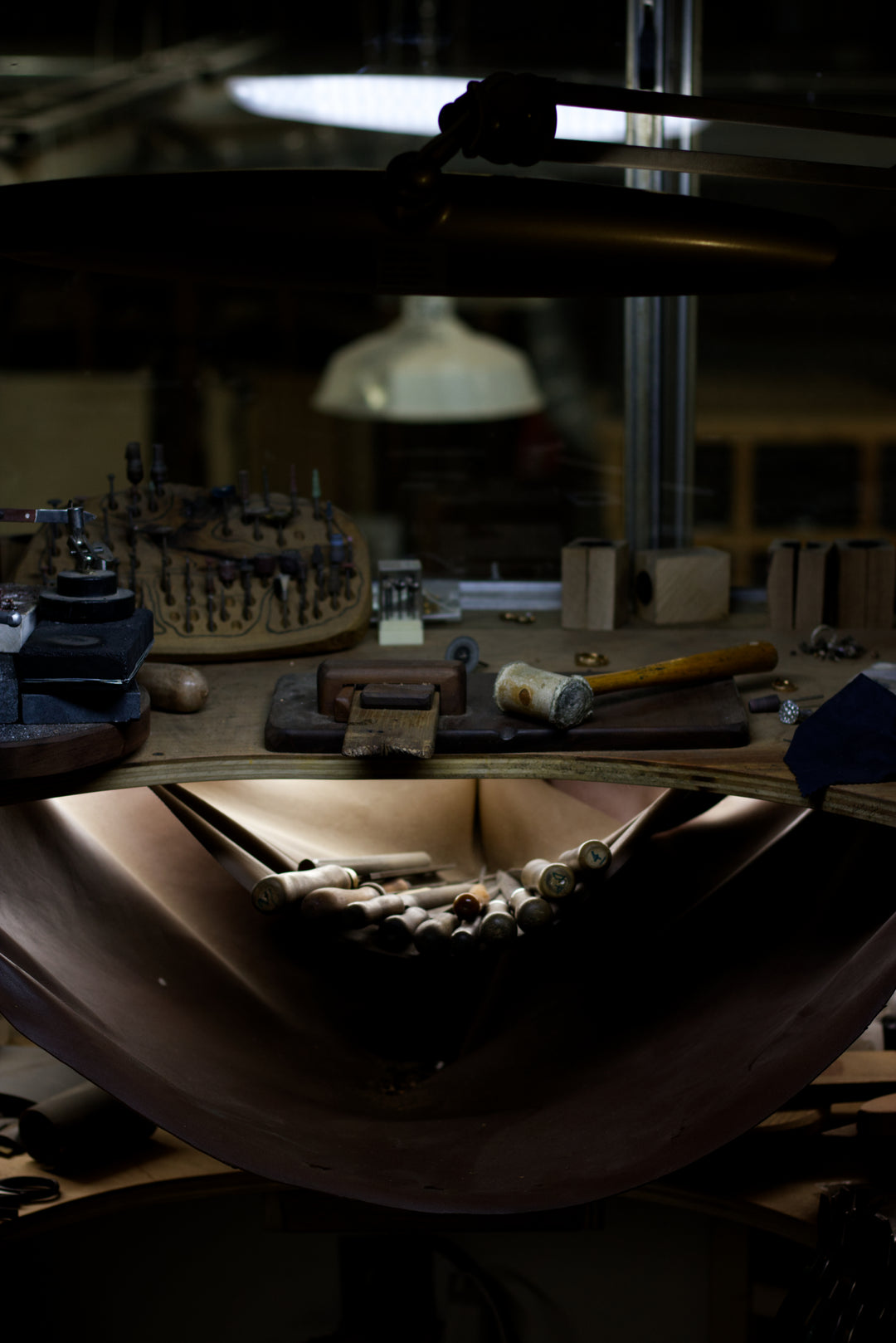 About Us
Rigby Leigh is a New York-based jewelry design studio and act of personal and original creation by designer David Watkins.
Every piece is a celebration of creation and every part of the process is done with intention —
sourcing the materials, carving the wood, pouring and firing the gold, and cutting and setting every stone by hand. No piece can be exactly repeated because no piece of wood is exactly alike.

Rigby Leigh owes its name to David's mother, a Rigby of Leigh, born to the family name 'Rigby' in England's Leigh-on-sea.
★★★★★

The ring is so amazing it's the best quality and David was so helpful on making a one of a kind custom ring for us! We couldn't be happier with everything from the service to the product 10 out of 10 definitely!!

Breanna

San Diego, CA
★★★★★

My fiance just keeps saying, "I have the most beautiful ring in the entire world." I think she likes it!

Nicholas

Saint Augustine, FL
★★★★★

David was an absolute joy to work with. My partner and I had my engagement and wedding ring made by David and he was so patient and genuinely invested in assisting us to fit our ideas together to build the perfect pieces. His clear communication was impeccable and we are just so happy with the rings... We didn't think we'd find something that so closely fits our personalities but we did, and for that we are so grateful! Thank you David!

Millie

Australia, Vic
★★★★★

This engagement ring from Rigby Leigh is wonderful. David was so helpful and kind throughout the process, including allowing us to visit the studio in Brooklyn and making adjustments to ensure the perfect fit. David communicated quickly and clearly throughout the process and delivered the rings earlier than expected! Learning about the process that was created to make each ring was fascinating, and each ring is truly beautiful and special. There's nothing else like it, and the Montana sapphires are amazing in their depth and color. We are so excited and happy with the rings!

Storm

Brooklyn, NY
Featured